March 8, 2019
Bathroom remodels are among the most expensive home renovations and there's a good reason why. An updated bath makes a big statement and adds quite a bit to a home's resale value. The ten tips below can help homeowners achieve a modern, stylish look without breaking the bank.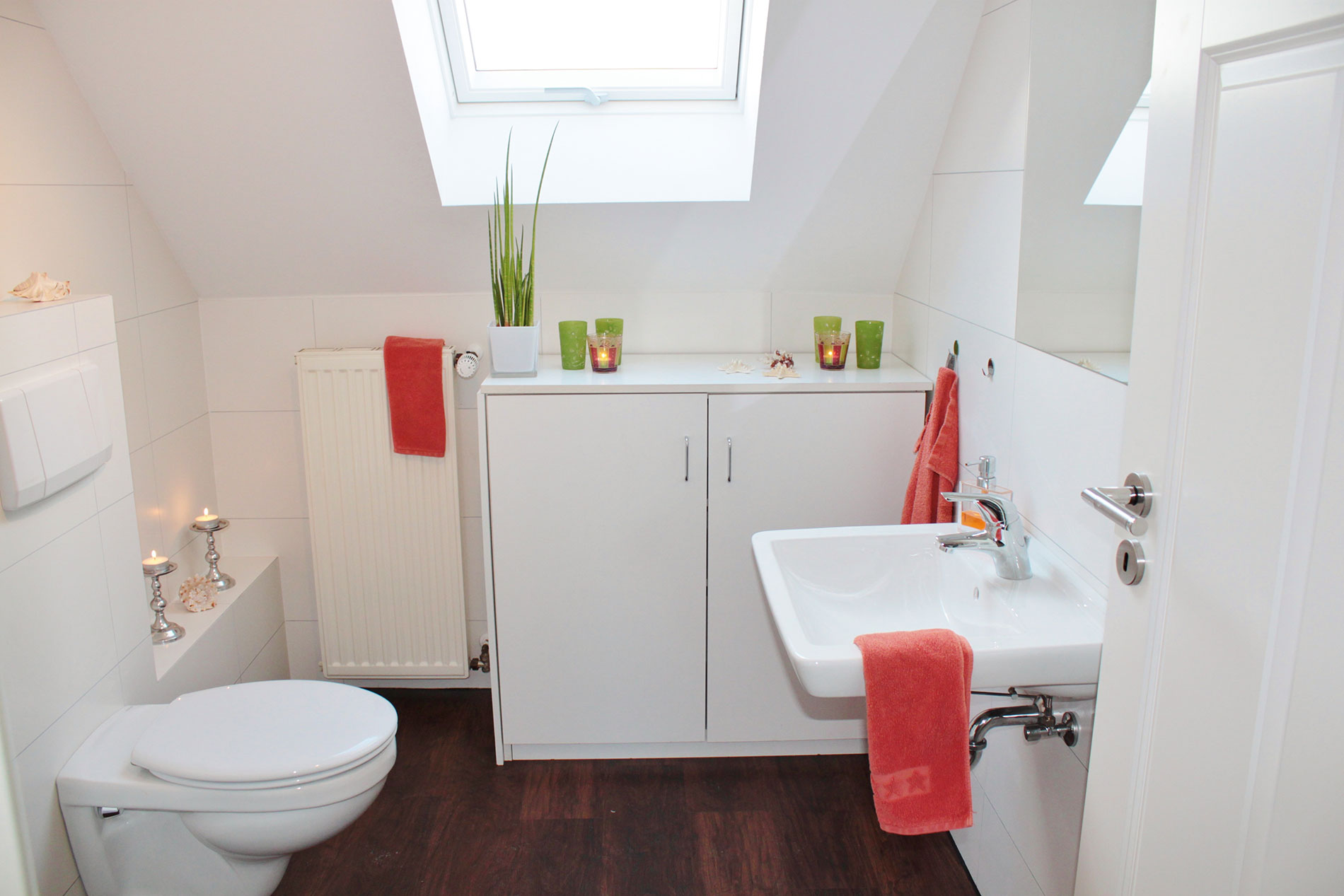 Vinyl is a great, budget-friendly option for bathrooms.
1. Install Luxury Vinyl Instead of Tile
While beautiful, tile flooring can be extremely costly to install. Consider using luxury vinyl in its place. Vinyl comes in a wide variety of styles, some even mimicking the look of ceramic tile or hardwood flooring. It is budget friendly and completely waterproof, making it a wonderful cost-saving alternative for bathrooms.
2. Open Shelving Instead of Cabinets
Open shelving can help make a small bathroom seem larger. What's more, they are much easier on the budget than cabinets. Fill shelves with colorful bath towels, pretty baskets and other non-private bathroom essentials. Use covered baskets to hide away personal items.
3. Apply a Fresh Coat of Paint
Even though painting is one of the least expensive parts of any bathroom remodel, it can have one of the biggest impacts. The right color combinations make even the smallest of spaces seem larger and more welcoming.
4. Keep Plumbing Fixtures Where They Are
Changing the footprint of a bathroom is one of the most expensive aspects of a remodel. Each time a fixture is moved, its plumbing needs to be rerouted. Oftentimes, electrical wiring will need to be relocated, as well. Save yourself hundreds, if not thousands, of dollars by leaving fixtures in place.
5. Use Granite Remnants for Counters
The vanity is often the focal point of a bathroom. Make a statement with granite while still going easy on the wallet. Granite shops frequently have leftover pieces from larger jobs they are willing to sell at a discounted price.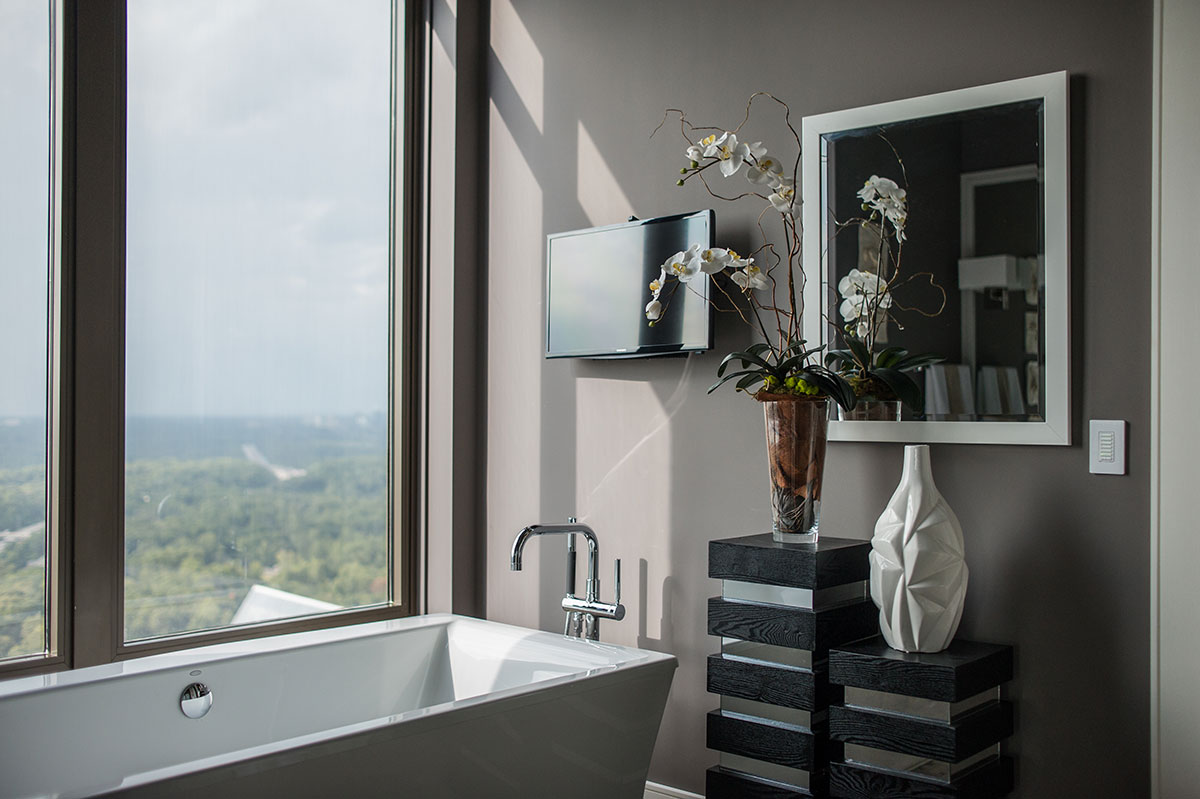 Framing can bring new life to an old mirror.
6. Don't Replace the Mirror. Reframe It!
Old mirrors with chipped edges can really date a bathroom. Hide all that wear and tear with a custom frame. If the mirror is small, pick up a used frame at a yard sale or flea market. Surround larger pieces with molding for a one-of-a-kind, classy look.
7. Swap Out Lighting Fixtures and Bulbs
Dull, incandescent bulbs and retro lighting fixtures can make a small bathroom feel even more cramped. Liven up the place and save some money on the electric bill by installing LED bulbs. Shop around at local home improvement stores for sales on modern lighting fixtures that won't break the bank.
8. Don't Replace the Whole Toilet
Though installing a brand new toilet during a bathroom remodel may be tempting, it can be a big expense. Often, the bowl and tank are in perfectly good shape. It's the seat and lid which tend to be susceptible to wear and tear. Replace these parts for an easy fix that can make a huge difference.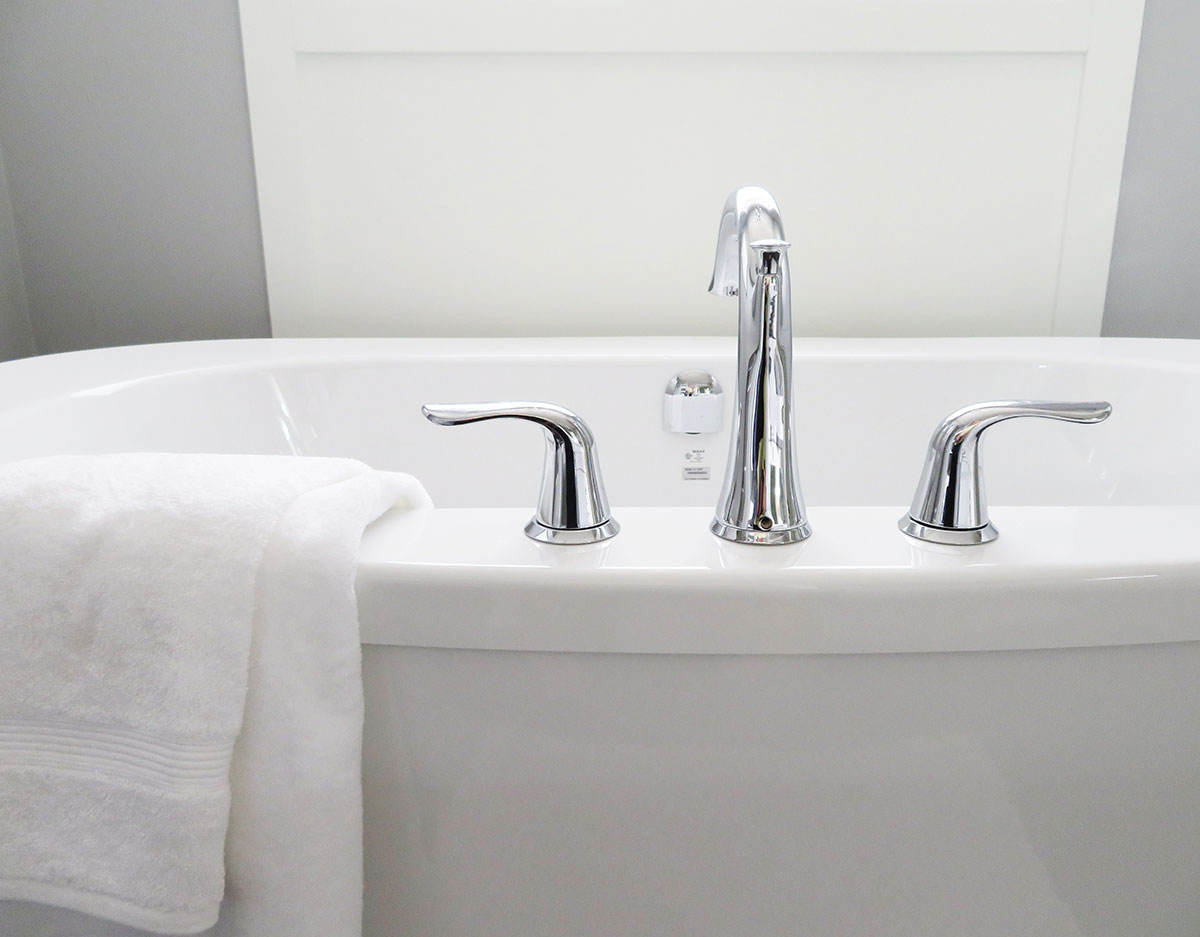 Chrome looks sleek and costs much less than brushed nickel.
9. Go for Chrome
Chrome is a fraction of the cost of brushed nickel and is just as durable. Most home improvement stores offer more choices in chrome, too. Furthermore, chrome's shiny look works well in most modern bathroom remodels.
10. Opt for a Shower Curtain Instead of Glass Doors
Not only are shower curtains cheaper than installing glass doors, they're great for accessorizing. A colorful shower curtain can accent that fresh coat of paint on the walls or those new, fluffy bath towels. Shower curtains can often be washed in the washing machine too, which would eliminate a place for mold to grow.