March 15, 2019
Choosing a backsplash is a big decision. With the abundance of colors, styles and materials available at even the smallest of home improvement stores, making a selection can be overwhelming. Below are a few helpful thoughts to aid in picking out the perfect backsplash.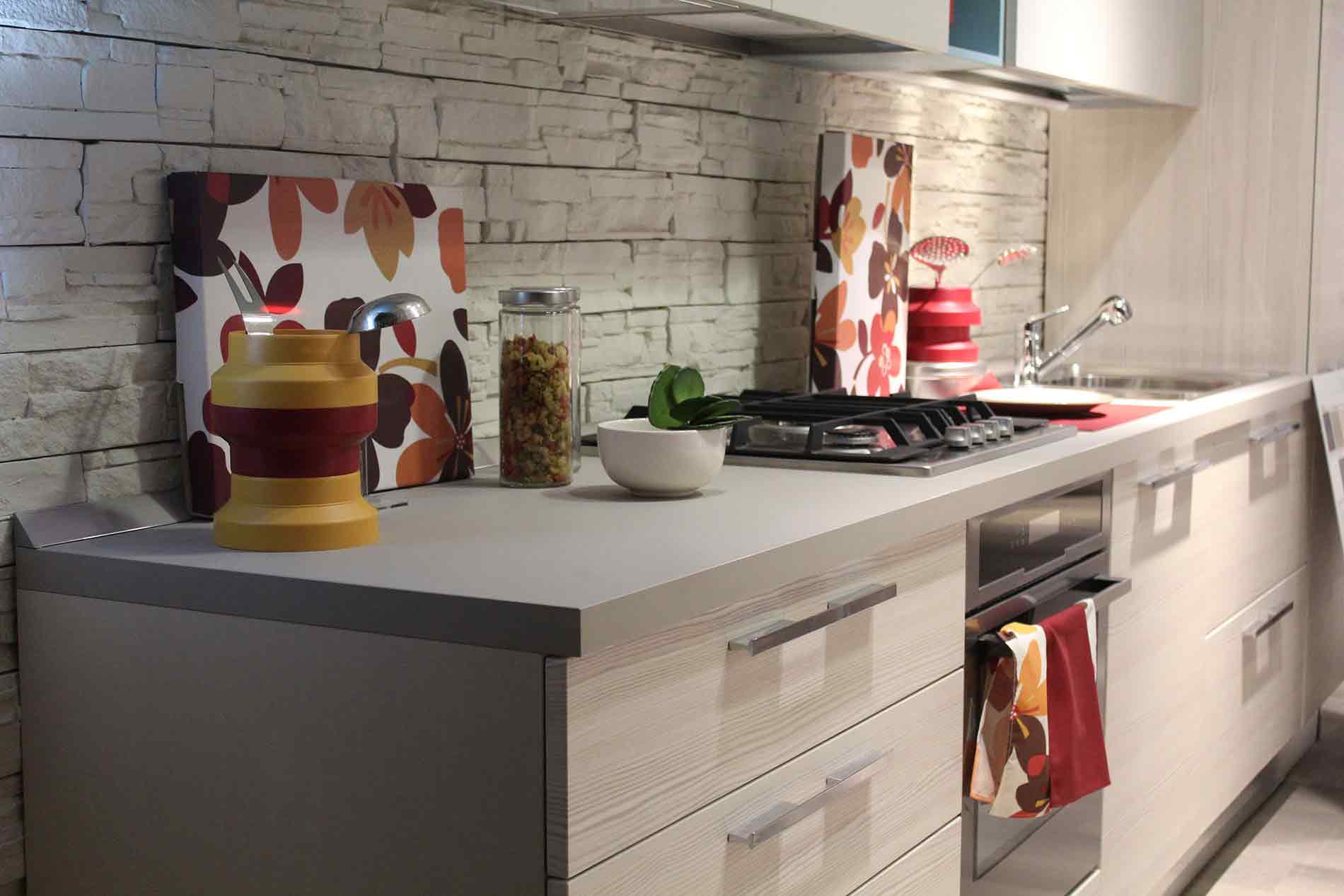 Neutrals go really well with the theme of this kitchen
Color
Countertops
Often, the shade of the countertops dictates the color of the backsplash. Select a color family for the backsplash that will complement the countertops it will be installed up against. Neutral countertops will allow for a crazier backsplash color pattern, while busy countertops will necessitate a more subtle tile choice.
Colors or Neutrals
If the backsplash will serve as the focal point of the kitchen, consider making a statement by adding color. If it will serve as more of a supporting player, go with complementary neutrals.
Material
Wear and Tear
Harder materials, such as porcelain, will hold up to more abuse over the years than glass or ceramic. If the kitchen gets a lot of use, consider selecting a more durable material. Either way, invest in a good grout. Grout is the glue that holds the entire backsplash in place.
Magnets
If counter space is at a premium, magnetic steel or paint may be the key. Magnetic canisters full of frequently-used spices and herbs will be easy to reach when cooking. Avoid losing that recipe by attaching it above the stove with a handy magnet.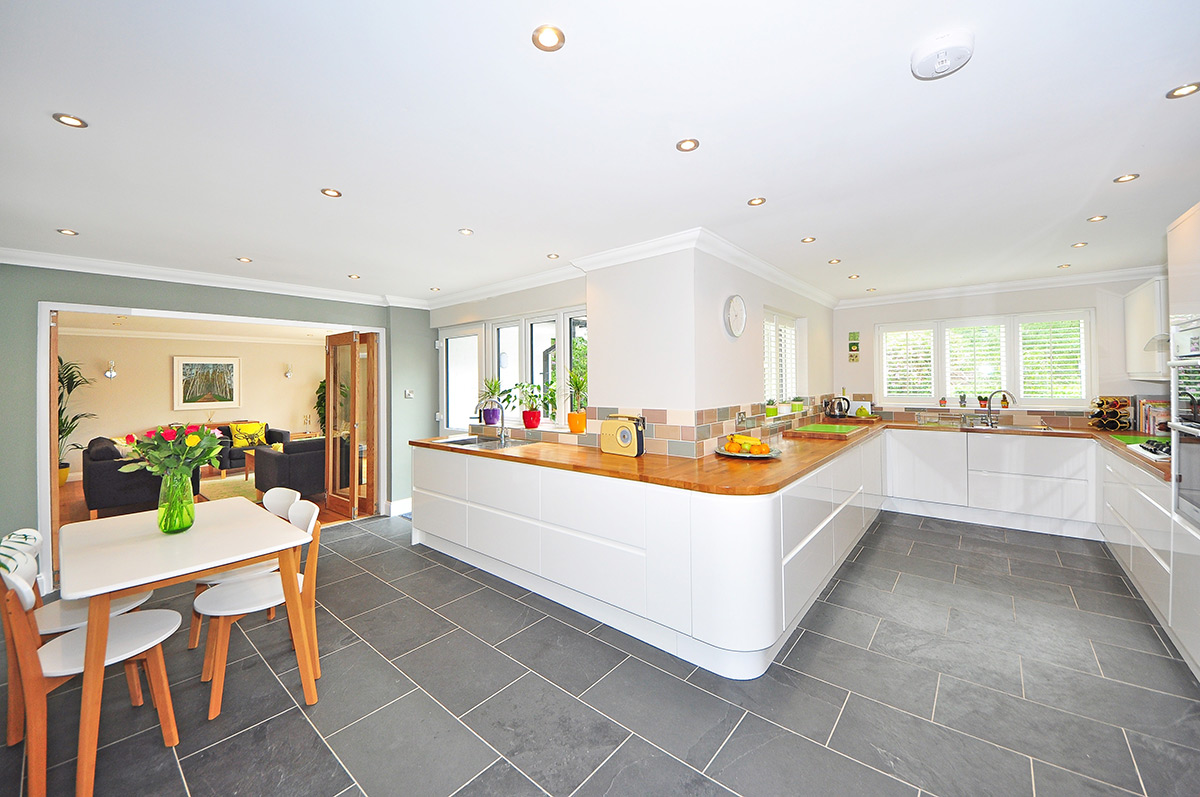 Make a statement with few rows of tile wrapping around the entire room
Cost
Height
If sticking to a budget is important, save some cash by only extending the backsplash up from the counter by a few rows of tile. Though not as protective as covering the entire wall, this solution still provides for a beautiful aesthetic.
Avoid Trends
When a specific type or style of tile rises in popularity, prices often follow. A more classic look, such as white subway tile, will stand the test of time and be easier on the wallet.
Location
Focal Points
Two focal points of any kitchen are the space above the cooktop and the area above the sink. Make these locations stand out by running the backsplash all the way up to the ceiling. This is also the place to experiment with a different tile or color than is used throughout the rest of the kitchen.
More or Less
Although pricey, wrapping a backsplash around the entire kitchen can make a small space feel much larger. If the kitchen space is rather large, placing the backsplash between the counter and cabinets may be more than adequate.