April 26, 2019
Spring is when many people want to spend an increased amount of time taking in the warmer weather. Adding a deck to the property can do wonders to improve a home's outdoor living space and allow for a host of entertaining options. Before constructing a brand new deck, it's best to determine which style works best for its intended location and use. Below are the four most common deck types, along with some pros and cons of each.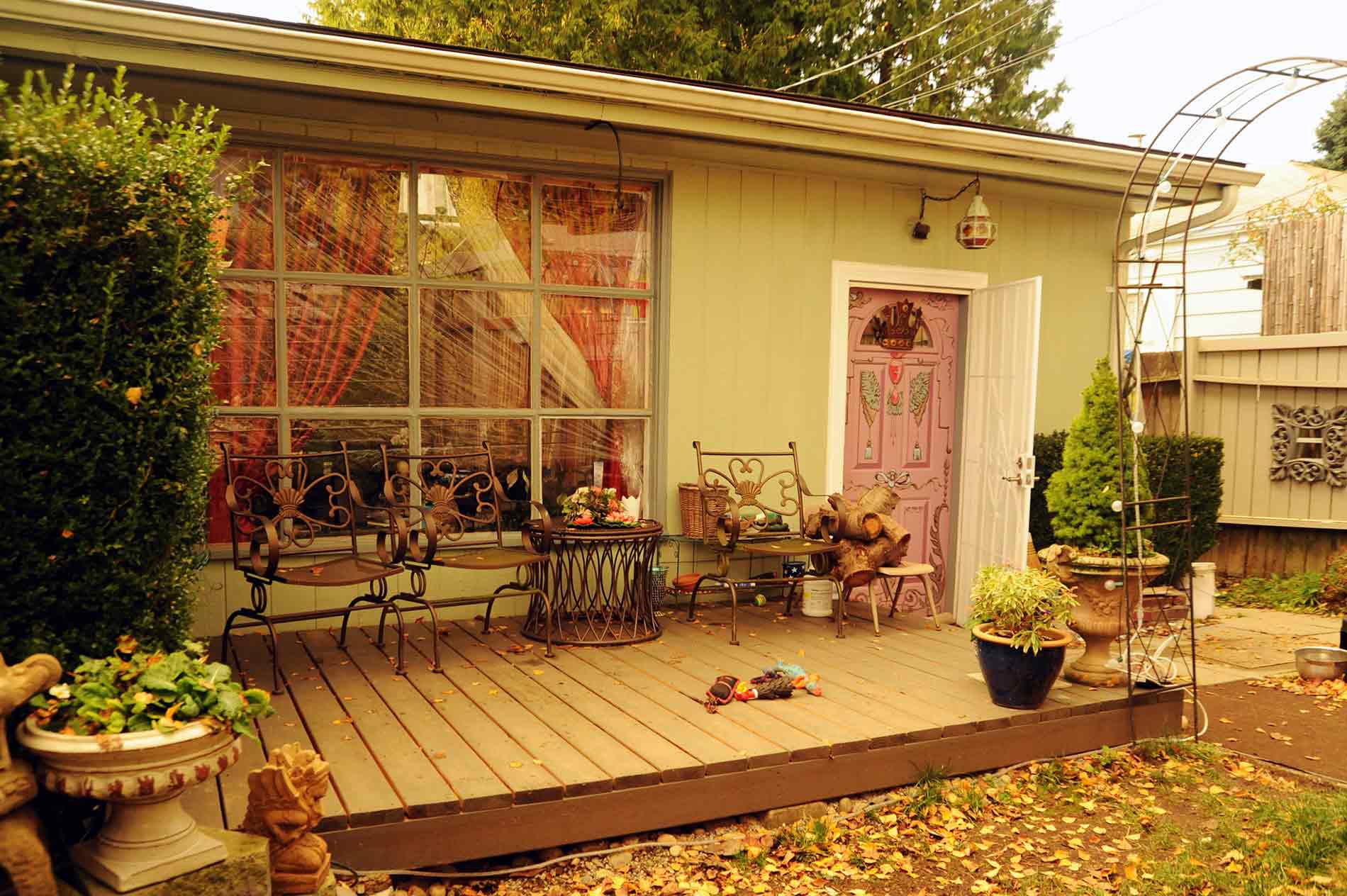 Ground-level decks are the least expensive to install.
Ground-Level
Ground-level decks provide a virtually seamless transition from the interior to the exterior of the home. The kitchen usually isn't too far away, making activities such as grilling or dining outdoors super easy. Since they aren't built very far off the ground, tall support beams, railings and additional bracing aren't needed, which helps to keep costs down.
Pros:
Relatively inexpensive to build
Adds seamlessly to outdoor living space
No added expenses from tall support beams, railings or bracing
Easy to access due to lack of stairs
Cons:
Since close to ground, may have to fight with weeds or plants
May need to excavate if the clearance between the door and ground is low
Lack of ventilation under deck may encourage mold to grow on boards
Elevated decks may offer spectacular views.
Elevated
Elevated decks are a wonderful way to allow direct access to the outside from a home's second story. Furthermore, they are great for entertaining and add quite a bit of curb appeal. For urban dwellers, elevated decks may be the only option to extend outdoor living space.
Pros:
Increased privacy
No need to worry about keeping plants and weeds at bay
Access to better views than ground-level decks
Better chance for catching a breeze in the summer
Cons:
Need increased bracing to compensate for taller support posts
Stairs and railings are often an added cost
Building codes can be fussy when dealing with lateral-load support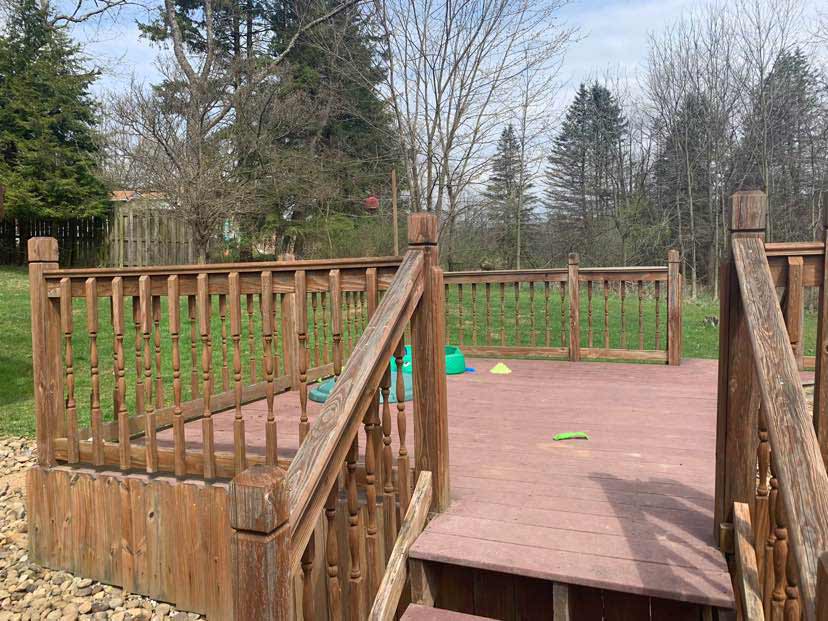 Free-standing decks can be built anywhere on the property.
Free-Standing
Free-standing decks have the benefit of being able to be positioned anywhere on the property. Unlike concrete patios, they can be a bit more forgiving when it comes to unlevel terrain. These types of decks are also a good choice when the existing home or structure may not be able to support the deck ledger to provide much needed strength and stability. The ledger is what attaches the deck to a building.
Pros:
Can be constructed anywhere and in any shape
Don't rely on existing structures for support
Not subject to code revisions regarding lateral-load support
Won't impact the home if damaged by weather
Able to be expanded upon fairly easily
Cons:
Extra bracing is needed to resist motion
Additional framing is required to keep the deck from twisting
Doesn't add a lot of extra value to the home
Require more maintenance due to being exposed on all sides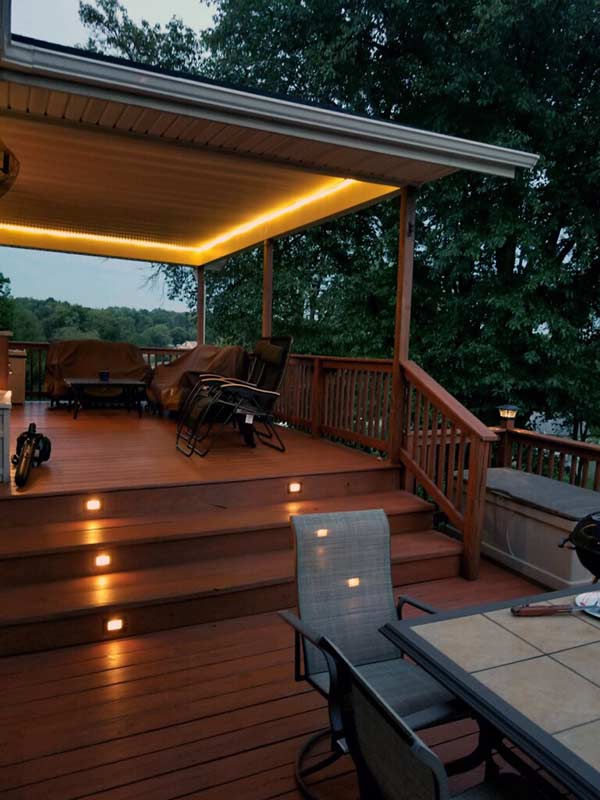 Each section of a multi-level deck is like its own outdoor room.
Multi-Level
Multi-level decks are really just a series of elevated or free-standing decks, often connected via stairs, ramps or paths. They are the perfect solution for large areas with diverse terrain. Many homeowners often designate each of the levels for a different activity, effectively creating outdoor "rooms."
Pros:
Add outdoor "rooms" to a home's living space
Offer multiple, level surfaces for homes with sloped yards
Increase home value
Additional areas for privacy
Cons:
Large area to maintain
Expensive to build when compared to other deck types
Extra stability is required when constructing
Design can be a challenge - consult with a professional