April 12, 2019
Aside from the kitchen, the bedroom is probably the most used room in the home. Bedrooms aren't just for sleeping, either. Several other activities take place in this personal space, from sorting clothes to relaxing with a good book after a long day. Having the proper lighting in place makes performing these, and other, tasks much more feasible. There are three main types of bedroom lighting: general, task and accent. Each one is discussed below, along with a few examples of the kinds of fixtures that fall into each category.
General
It's a good idea to start by thinking about general, or ambient, lighting first. This is the lighting used most frequently. It's typically diffuse and non-directional. A centrally-located, ceiling-mounted fixture is usually the best option. If the ceiling isn't practical, consider a strategically-placed floor lamp instead.
Flush-mount fixtures create diffused light, cutting down on shadows.
Flush-Mount Fixtures
Little to no gap between fixture and ceiling
Good for low ceilings
Easily blend in with decor
Semi-flush fixtures are often hung 8-12 inches from the ceiling.
Semi-Flush Fixtures
Drop down from ceiling several inches
Good for high ceilings
Often more ornate than flush-mount
Frosted or opaque glass works best in the bedroom to diffuse light.
Ceiling Fans
Can be flush-mount or semi-flush-mount
Perform dual duties of lighting and temperature control
Can be remote-controlled to prevent need for getting out of bed
Floor lamps are great when installing a celing fixture isn't possible.
Floor Lamps
Portable
Inexpensive to install
Come in a variety of styles and shapes
Task
Those who enjoy doing concentrated activities in the bedroom will appreciate the space being properly lit. Task lighting is often bright and directionally-focused. Fixtures can take on just about any form. The goal is to shed light specifically on whatever project is being carried out.
Table lamps are one of the most common types of bedside lighting.
Bedside Lamps
Easy to install
Tons of color and style choices
Can be turned on or off from bed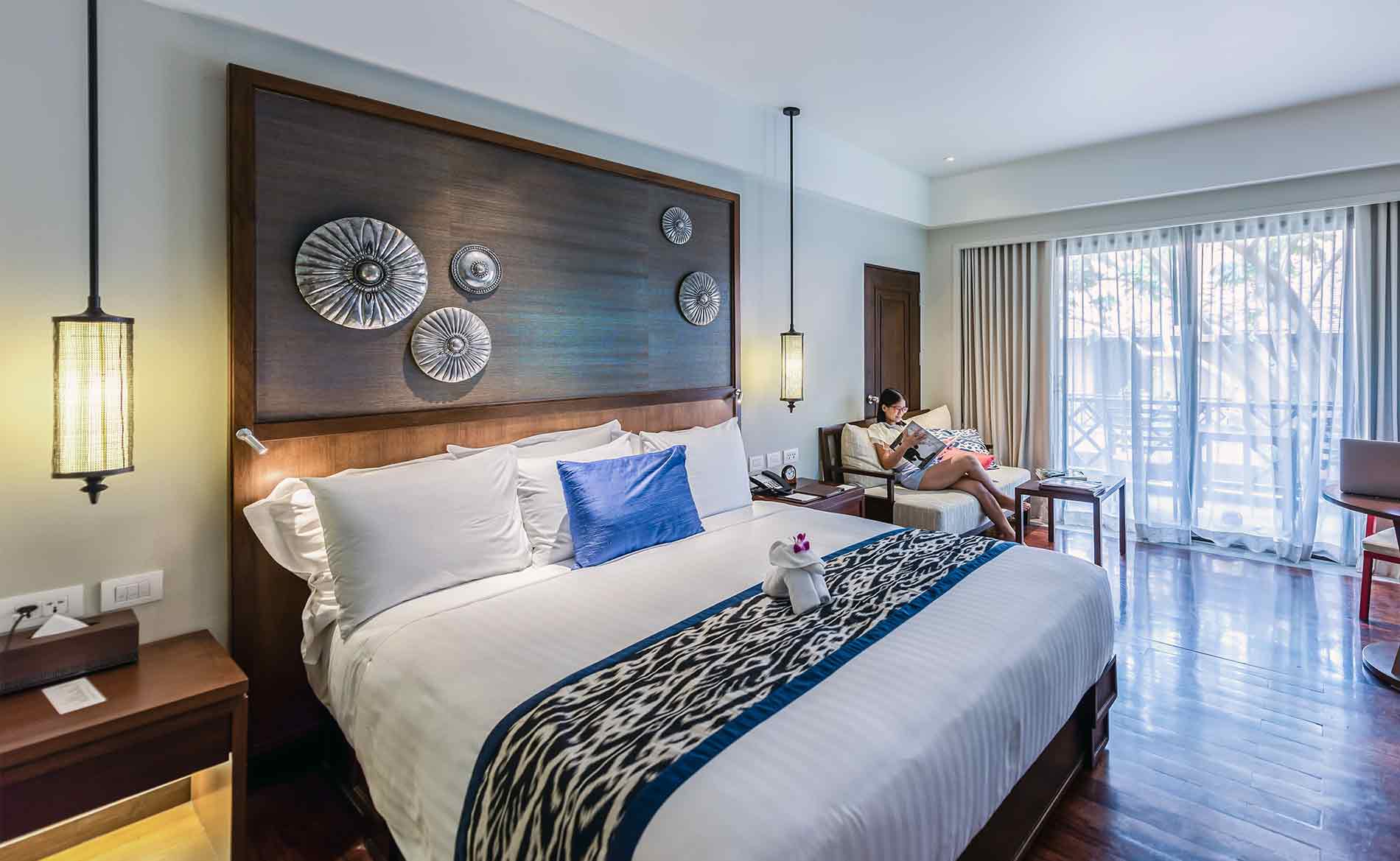 Pendants often become part of the decor, themselves.
Pendants
Great for high ceilings
Look best next to bed or above other furniture
Frees up space on bedside tables
Sconces are great for tasks in bed, such as reading.
Sconces
Usually mounted about 2 feet above mattress height
Keep room from looking cluttered
Allow full use of bedside tables
Accent
Accent lighting can be used to draw attention to a particular fixture or piece of artwork, while leaving more boring areas in shadows. Alternatively, it can be a great choice for more ambient, mood lighting - perfect for relaxing. Whatever the intention, there are lots of options available to suit any style of decor.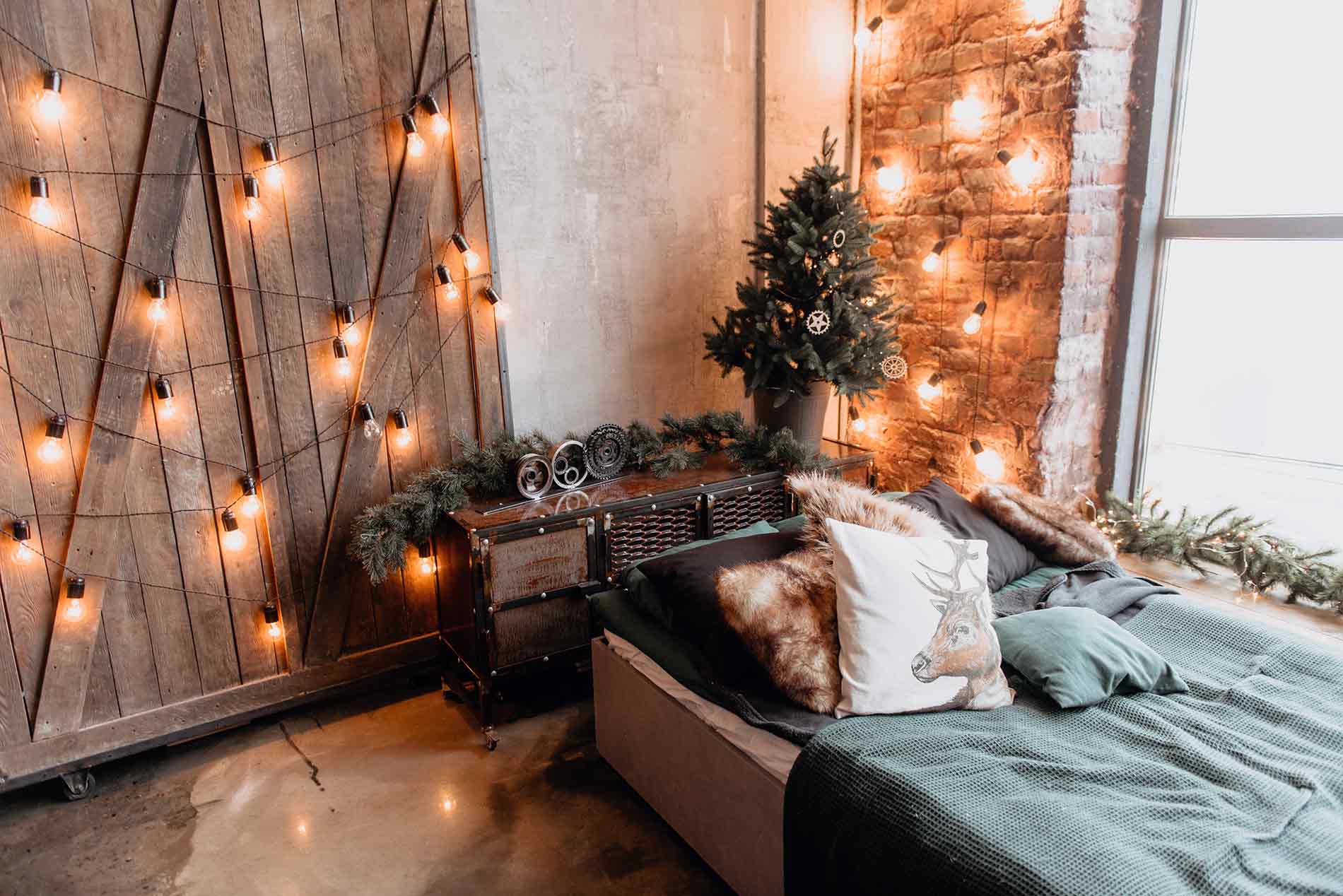 Light strings are great for setting a relaxing ambiance.
Light Strings and Tape Lights
Come in a variety of lengths
Easily fit around existing artwork, furniture and room fixtures
Simple to install
Recessed lights are perfect for drawing attention to items of iterest.
Recessed and Spot Lights
Great for illuminating entire walls
Use with a dimmer to prevent glare
Can make ceilings feel higher
Candles are a timeless way to set the mood.
Candles
Very portable
Often smell amazing
Inexpensive